If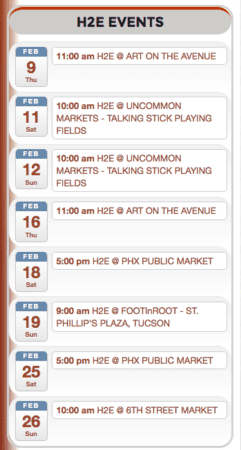 you are wondering where you can find Nicholas Cappele and H2E Aromatherapy this month while you are out and about, Visit our website and check out the events section on the left sidebar.  
All of the events, markets and shows are listed here with details for times and locations.  Just click on an event and you will find all of the details you need including a map!
Stop in to say hello and to see what new products and botanicals Nicholas is cooking up in his Phoenix studio.